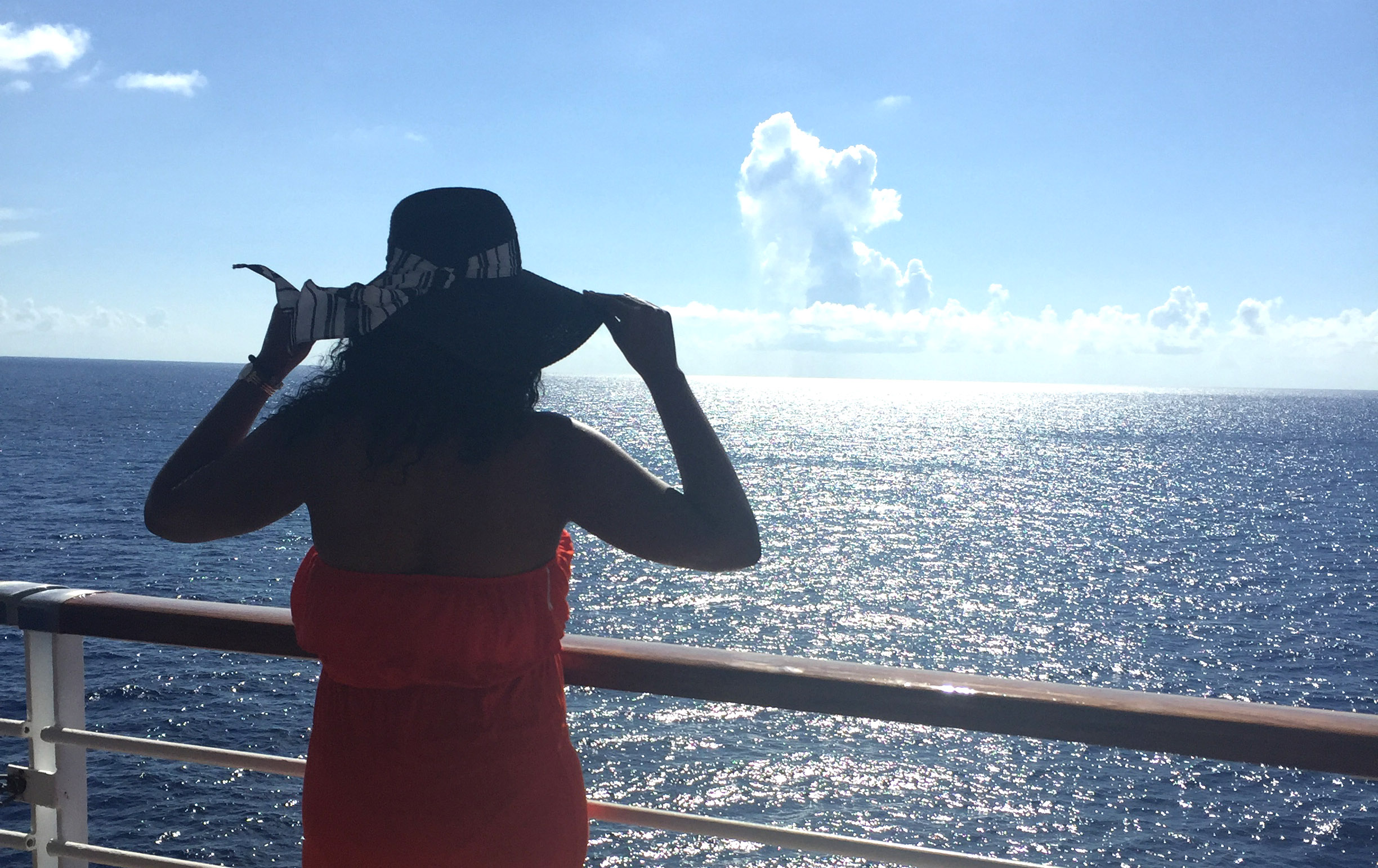 Crui$in'
Cruises can be a lot of fun and a great way to visit several locations in a short time. Being transported on the Ocean is truly a very relaxing experience. For some it is an opportunity to unwind while for others it can be a bit unnerving being on water for such a long period of time. My first cruise was a 7 day trip to 5 Caribbean islands with friends. I personally thought it was a great opportunity to see several places in a week.
When one books a cruise there are excursions options for guests to book with the cruise line or possibly book on their own once the boat docks at the location. We found the latter option to be the better one for us. The prices given to us by local tour guides were much less and we were given a more local view of the locations. We found out that the excursions booked through the cruise company were typically more costly and very crowded.
Other costs to consider when taking a cruise are drinks (alcohol), food is included in your cost but drinks come at a cost and while cruising and having fun it can be easy to run up a tab very quickly. Typically if there is a "day at sea" guests enjoy the day by the pool on the main deck or by the bar. One can only imagine when you are in a relaxed state it's easy to have one drink, two drinks, three drinks, four . . . Although you are able to purchase alcohol at the various ports you visit they are held by cruise staff and given to you at the end of your cruise.
Another cost that may sneak up on you is winning gift certificates to the spa. These may be given for winning on deck games, or as a birthday gift from the cruise company. The spa amount typically covers something like a manicure, but invariably the spa staff members encourage guests to add a few additional services to help you feel relaxed. Before you know it your bill could be five times the amount you initially wanted to spend.
Like credit cards you are given a deck card upon entrance of your cruise, this act as your room keys and on cruise credit for everything you need. It is conveniently linked to your credit card so the only thing needed to make purchases on board is your cruise card.
Because there are so many things to do on the cruise, like photographs taken by the ship's photographers, printed and available for purchase; or the cruise stores that sell duty free items; Casino gambling and Night club activities; your balance can add up pretty quickly.
The next time you plan your amazing cruise that is always a great, relaxing idea of seeing new and exciting places, take into account not only the cost of the cruise and the fun excursions but allow a budget for additional items that may creep up while on the water.