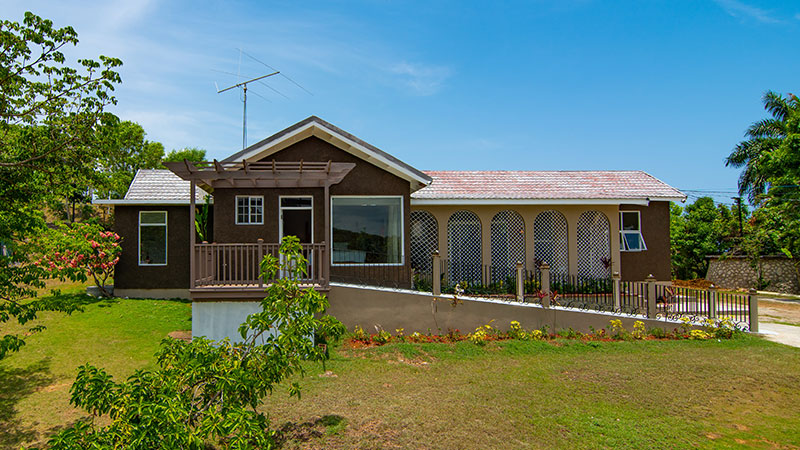 The perfect little weekend getaway in Mobay
You ever just wanted to escape from your everyday life to reset, relax and rejuvenate. I was at that point earlier this year and although 2020 had just started, for me I was already overwhelmed with life. My thoughts of what my year would look like or the plans I was trying to make for my life consumed and frankly frustrated me.
At times like this, the only thing that helps me free my mind and heart is travel. I only had a small window of time at this point as 3 weeks later I had another scheduled girls trip planned. I just had to get away. So the perfect spot that came to mind was Jamaica. The land of my birth and that one place that gives me comfort and familiarity.
Although I have a lot of family members around the island. I wanted to be in a spot that was unfamiliar to me to allow me the freedom to unwind. I decided to go with an AirBnB outside of Montego Bay in a quiet neighborhood called Unity Hall. Pineapple Palms Villa was a fairly new Air BnB with airport pick up and drop off. Upon arrival I was greeted by the host with big smiles and a warm welcome. Followed by a cold rum punch drink made by the chef who also introduced himself and welcomed us. A cute basket full of snacks, Jamaican coffee, tea, water and fruits came complimentary with our stay and was simply perfect. The house was very well kept and our host Shushawna was very detailed in giving us a tour and direction on the necessities for the house.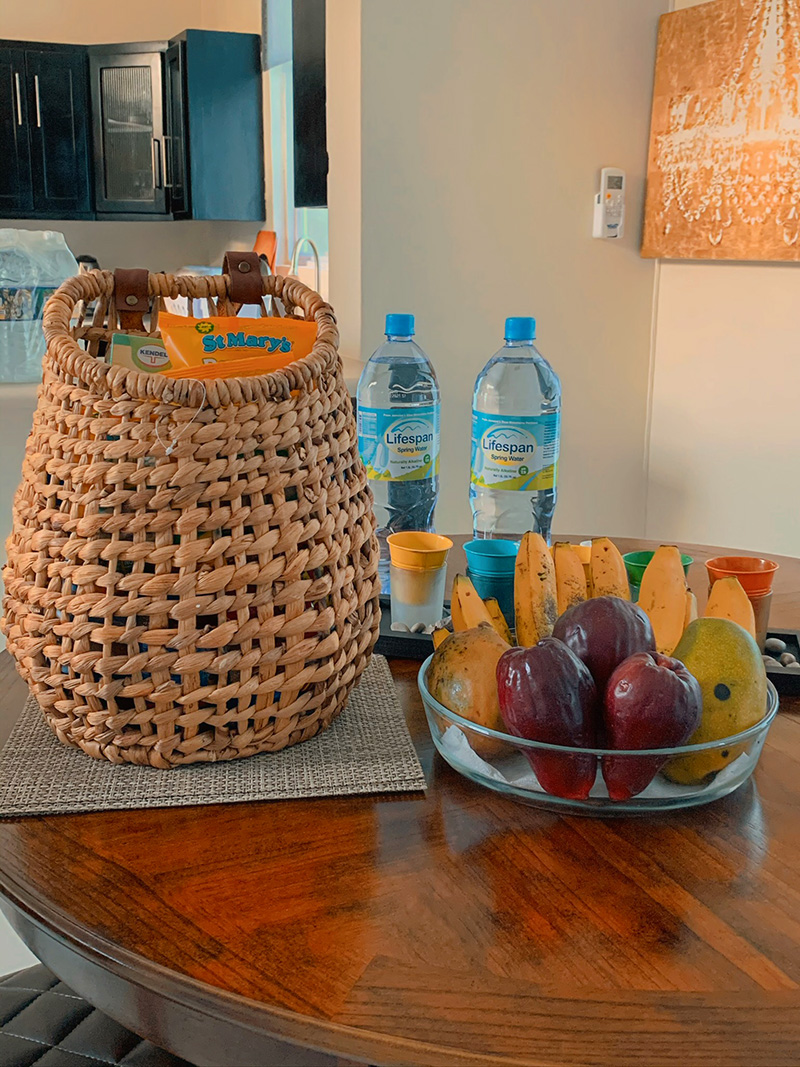 The comfort of Pineapple Palms was unforgettable. The rooms were cute and cozy. The master bedroom or "Passion Fruit Room" was where I planned to crash durning my time here and if I didn't have to leave the room I wouldn't.
A king size bed, an elevated television, a full view glass window facing the mountains of the area and your own double sink'd full bathroom adjoining and full closet makes for a nice combination for all you'll need for your stay.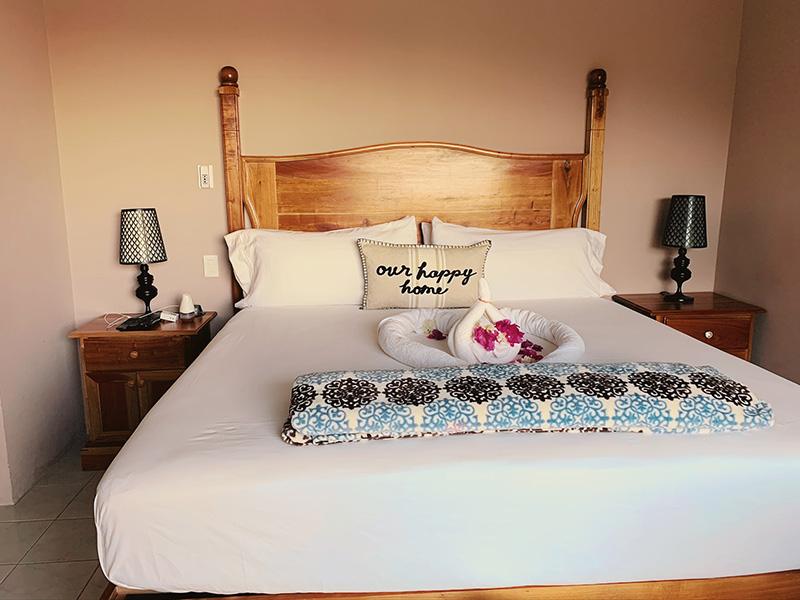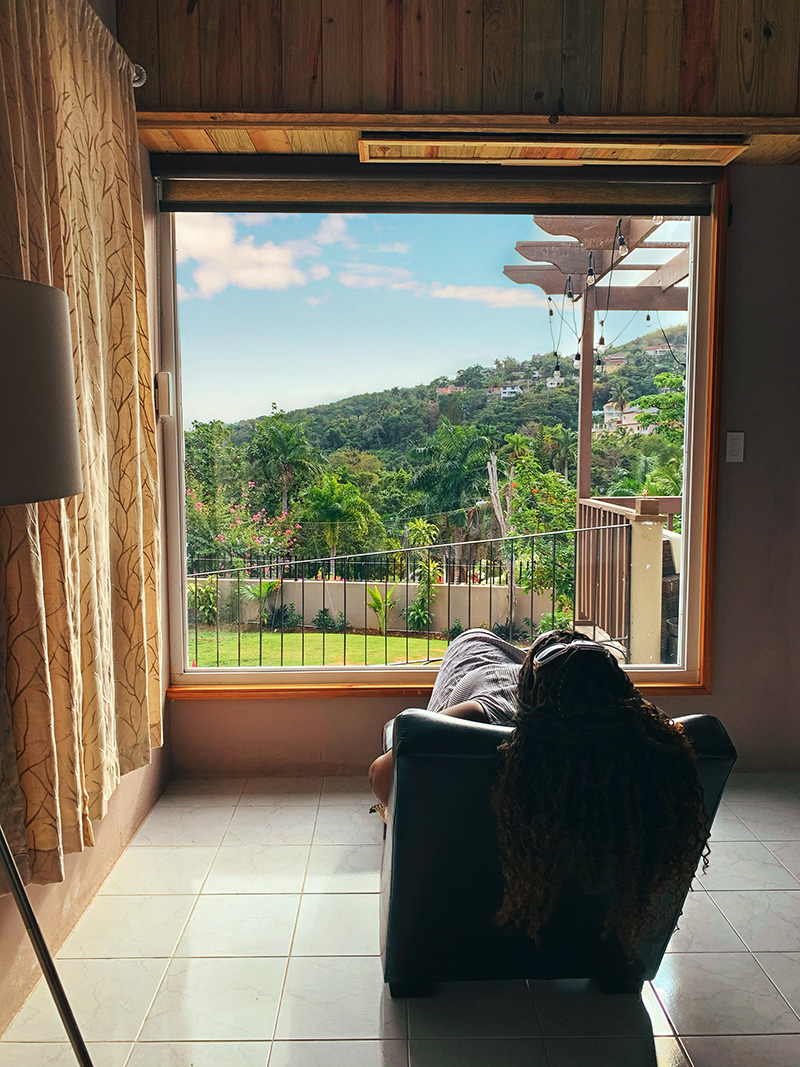 The living and dining areas are open with high ceilings and the option to have air conditioning or the natural breeze of the cool mountains.

A chef is available upon request to prepare a meal of your choice and gives you a chance to enjoy a true authentic Jamaican dish. I opted to have a Sunday Jamaican breakfast and wasn't disappointed. The chef prepared salt-fish with callaloo, fried dumplings and boiled green bananas. It was a great way to start the morning before heading out to explore the west side of the island.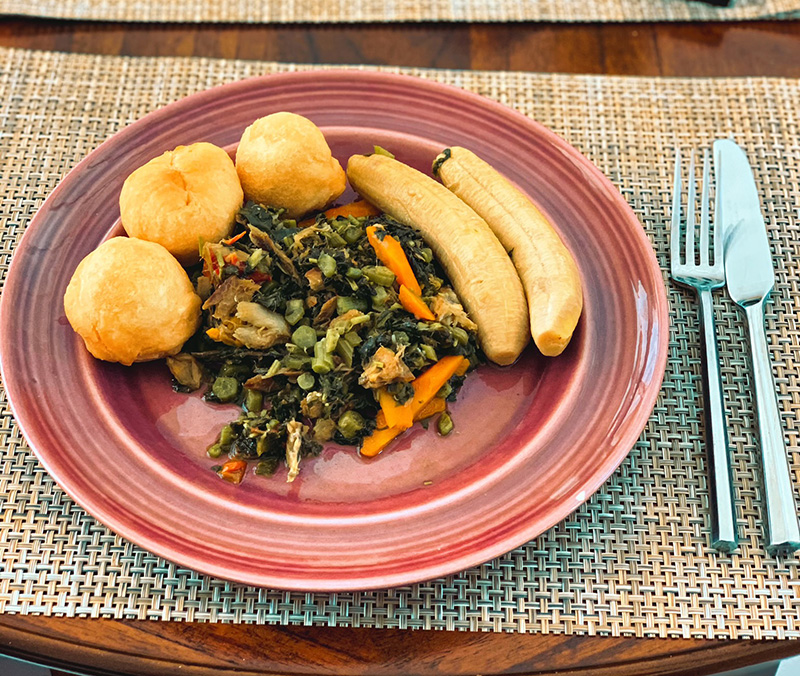 Not only does the villa offer the before mentioned conveniences but if needed a driver is available upon request to allow you to sit back and relax on your way to the beaches in Negril or St. Elizabeth, a two hour drive to visit Appleton estates or YS Falls. Jamaica has so much beauty and what better way to experience them than allowing an experienced driver and knowledgeable individual of the island to help you to enjoy this amazing island.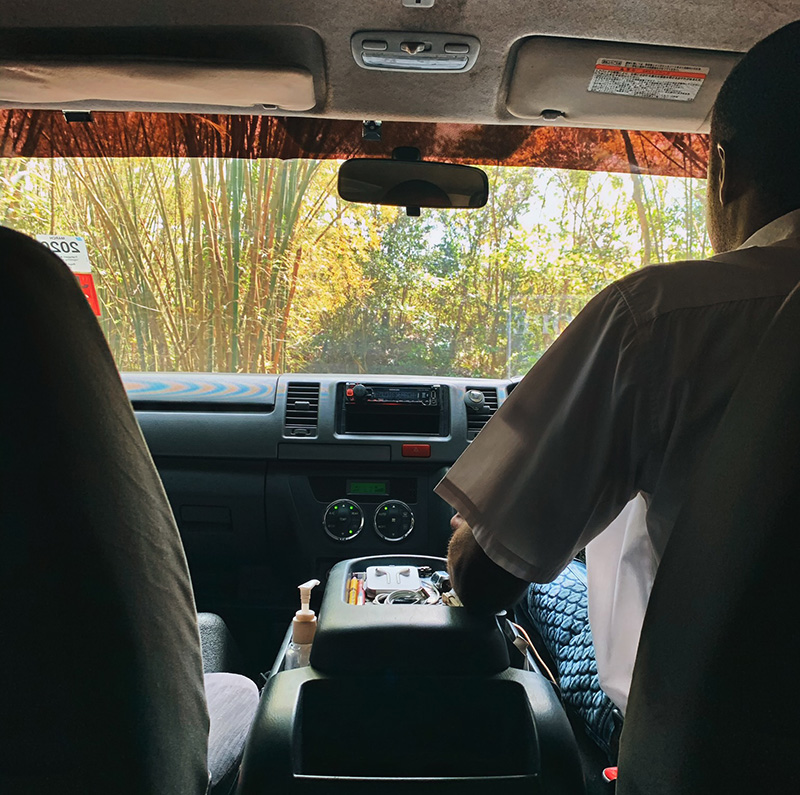 Stan was more than a pleasure to be around. We were given the luxury of time to explore as much as we wanted to and spent time in places like Black River to visit Pelican Bar, a floating lounge in the middle of the water built on wooden sticks that attracts people worldwide with a unique construction and fun-family vibes.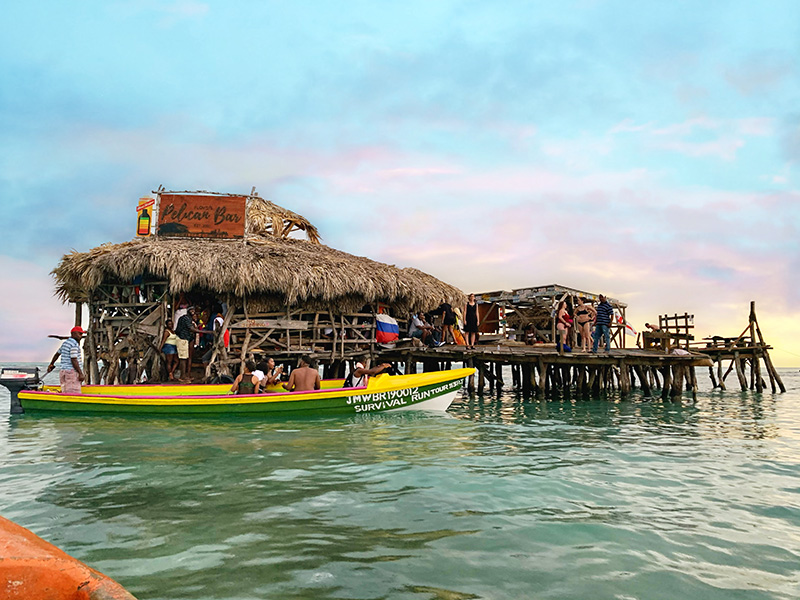 Not only is the house a great place to spend a few days. The outdoors contribute to giving just as much comfort. A cute patio outside the master bedroom, a fish pond with koi fish is relaxing to watch, a Lundy game table for game night, fruit trees all around the property and there is so much more to come. Currently under construction is a barbecue pit, an outdoor lounge for entertainment and much more.




My entire stay was enjoyable and yes ….. The perfect little getaway. I departed for home feeling refreshed and rejuvenated. The combination of a new cozy environment, a comfortable stay and the conveniences offered, I was ready face what was ahead.
Pineapple Palms comes highly recommended for a great stay and the perfect getaway.