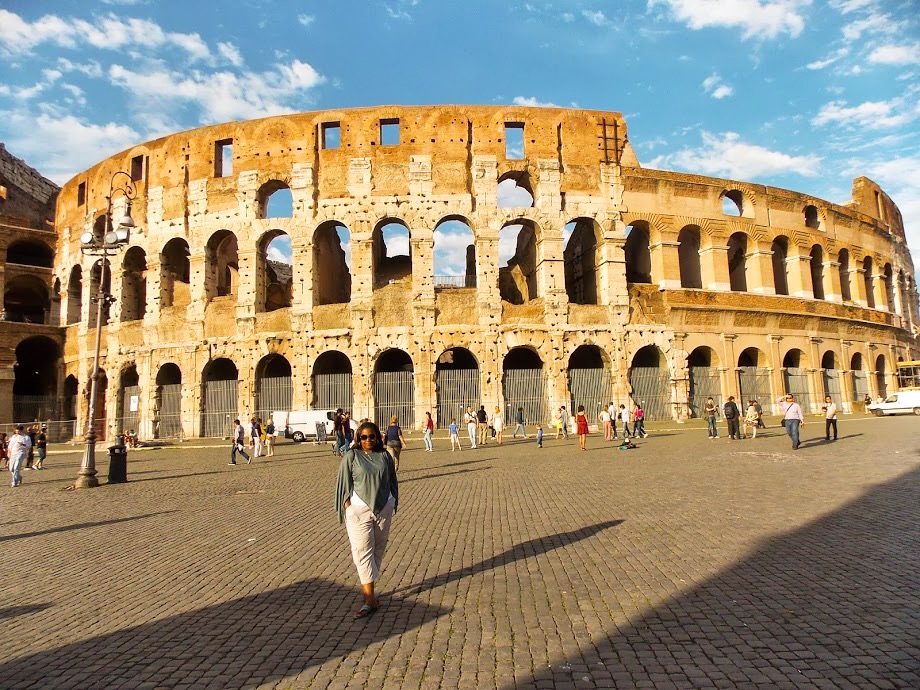 My 1st wonder of the modern world
There are several reasons I wanted to visit Italy. First, my cousin moved there from Jamaica and talked about how awesome the place was.  Second, I was sold by the photos of Italy, and third, because it was so easy to go from one country in Europe to another.  I decided I would make it a three-country run within my 2-week vacation span.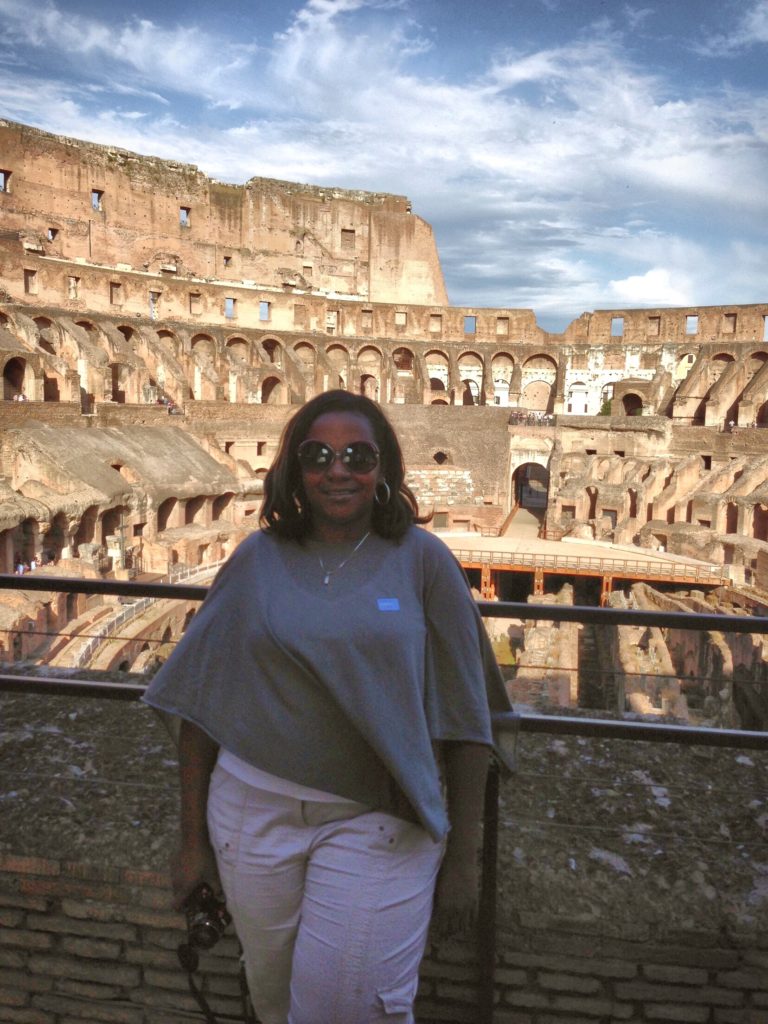 Where do I begin when describing my experience in Italy?  Love, history, food and friends are just a few words that come to mind. I wasn't exactly sure what to expect on my visit, but I knew I was ready to make my trip to Italy one to check off my bucket list, and one that I was sure I would enjoy.
I was greeted at the airport by my friend Sarah who was raised in Rome, but lived in Pescara. We spent the night in Rome before heading to Pescara, where we roamed the streets of Rome at night,  to get some background on all there was to do. She was very detailed about what to look out for as a tourist, as well as what to be sure to experience while there. Rome was beautiful at night, and as we strolled by the Colosseum I I got even more excited about my visit.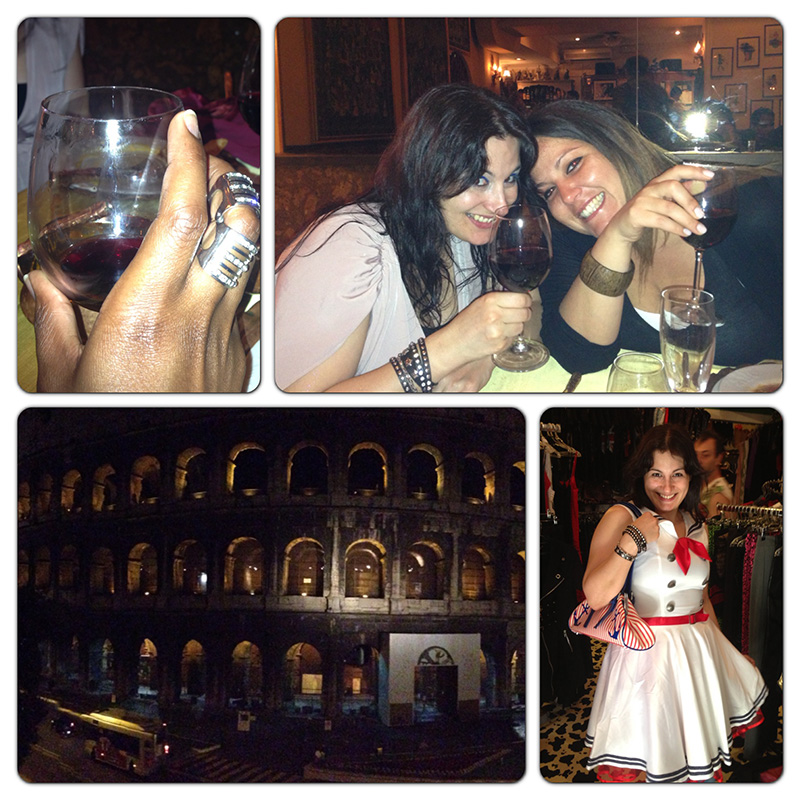 The following day was our road trip to Pescara, and boy was it beautiful!! The mountainside and lush vegetation were breathtaking. The highway was so charming (not sure this is the right word) with mini cars that were perfect for an everyday commute on the cute narrow streets. We stopped at a very serene town called Scanno to have lunch. To say it was beautiful is an understatement. Italy has a whimsical feel at all times and a calming romantic vibe that allowed you to feel completely relaxed.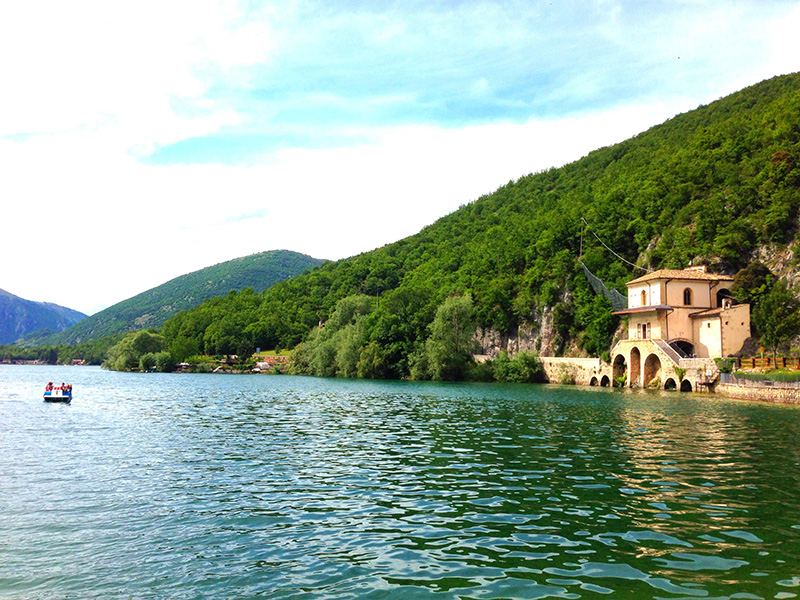 We got to Pescara and immediately I felt as though I was in a more developed version of Ocho Rios, Jamaica. The island feel was even more obvious and going to the parties on la Lampara beach that night was an exact replica of beach parties in my island home. We had a blast that night. The parties were from one end of the beach to the other with an intermingling of tourists from all over the world enjoying the beauty of Italy.
The following day we spent time relaxing, and decided to visit a local restaurant called Arrosticini. This was an awesome experience. The restaurant was in front of a farm where they raised the sheep and grew vegetables used in their menu. While there, I also learned they made their own wine, named da Luigi. By far this was one of the best meals I've ever had in all my travels.  The meat was so soft, and tasted fresh, and the wine had a sweet taste that made it easy to forget it was an alcoholic beverage. We laughed and talked the entire night; no one could have guessed that I was generally a quiet and reserved? person. I had so much fun!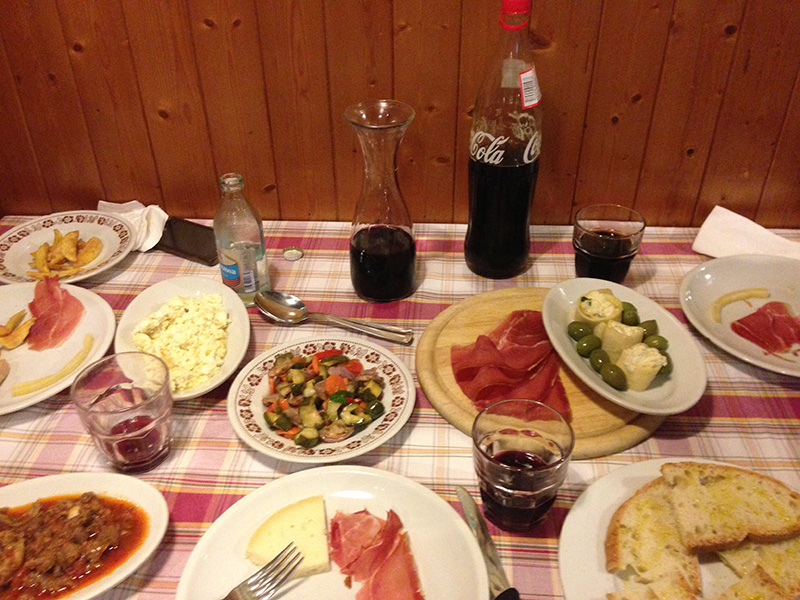 Day three involved a trip back to Rome to do the "touristy" stuff. I stayed in a villa exactly 3 blocks from the Colosseum.  It was great. Breakfast was typically from a coffee shop that made cappuccino to perfection, and we savored delightful pastries. Lunch and dinner were all rolled into one, as the pizza that may have started as lunch was often only partially consumed with enough left over for dinner.  My fill came from the amazing wine that accompanied every meal.
I still cannot fathom what makes the Italian cuisine so much more delectable than any American cuisine I have ever tasted. Maybe it's the fresh ingredients or the wine, that made every day seem dreamy and nostalgic.  For me, every moment spent in Italy was awesome.

My visit to the Colosseum, an iconic symbol of imperial Rome which lies in the center of the city, was an eye-opener. What I appreciated most about this  structure was that even though Rome is a developed city, this historic site was undamaged; the rest of the city was built around it and complemented it. What was so important about the Colosseum you ask? Well, it was not only an amphitheater but a symbol of power for the Roman Empire. The structure itself is amazing and is built with over 80 entrances and designed to hold 50,000 people. Although built back in 70 AD, it only took 10 years to complete. This structure truly showcased Roman engineering techniques to the world. The games played at the Colosseum in the past are said to have killed over 50,000 people and about a million wild animals.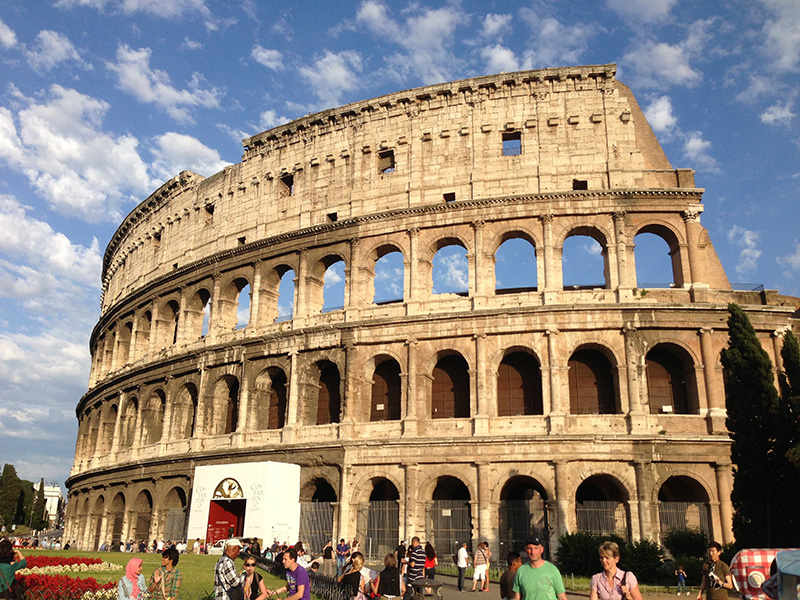 I can fully understand how this iconic structure has become one of the wonders of the world.  It brought great respect to Rome and showcased its strength. Not only was its ingenuity extremely credible, but it highlighted Rome's power as an undefeated empire.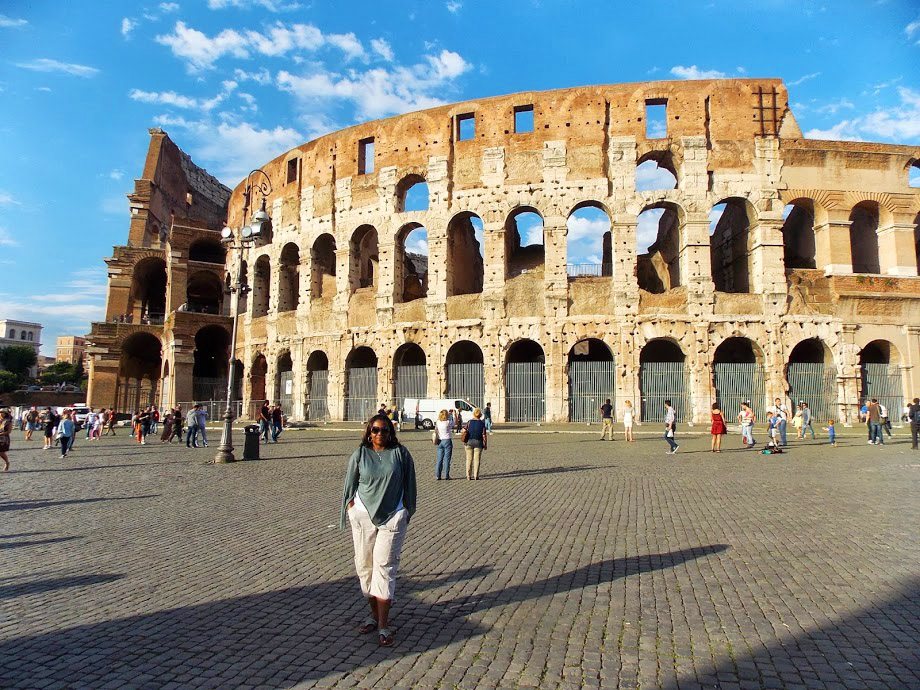 Italy!!!!!!!!!!  One of the most loved vacation spots that holds a power and magic that is unmatched in a many ways. I will always think of it as a country of beauty, strength, power and great confidence. Its history holds firm to this day and its capital honors this tradition even today.
One wonder of the down and 6 more to go ~ Summer 2014