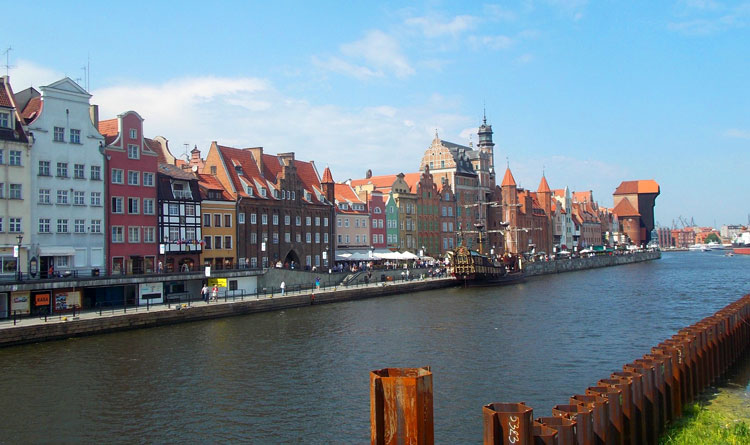 Europe thru her eyes
I am on a quest to see the seven wonders of the world . . .
My first trip was however unplanned and was a nice medley of beautiful country sides and a city with an interesting mix of old and new working together as one. The result is a wonderful city called Italy.
Of course I'm speaking of the Colosseum in Rome, but my story didn't begin there. It started as an invitation to visit the mother of a very good friend. I consider myself fortunate to know her for a short time of her life here on earth. Danuta Maria Rusiniak invited me to visit Poland where she lived. I became close to her because of the amazing doll clothes she made. They were so perfectly done I wanted my very own adult size version. While she measured me and designed clothing (some of which I still own today), we would talk about general life stories. She spoke Polish but we communicated well enough that our conversations typically had me mute and soaking up all the stories she had to tell about life and the lessons she learned.
During my first visit to Europe, Poland was a very unique view of the western world. Yep as with most of my international trips, I was the only black person I encountered in Poland. Danka, although more mature than me, seemed to have much more life and energy than I did. She took me on an adventure every single day. We started our day early in the morning and explored Poland until evening. We visited the Krzywy Domek (The Crooked House), Sopot's pier, Długi Targ (Long Market), World War II museum and Old Town Gdansk.
The early summer days in Poland were crisp and vibrant. While the weather was good outside, there were always people that filled the shops and sidewalk restaurants. gdansk had the most amazing shops and cutest amber jewelry. The beach in Sopot was a pastel blue with the longest boardwalk I've ever seen, and it actually the longest pier in Europe. The war museum highlighted the horrific times of Hitler. There were unique glass pieces "made in Poland". Each day was a delightful surprise of this lovely European county called Poland.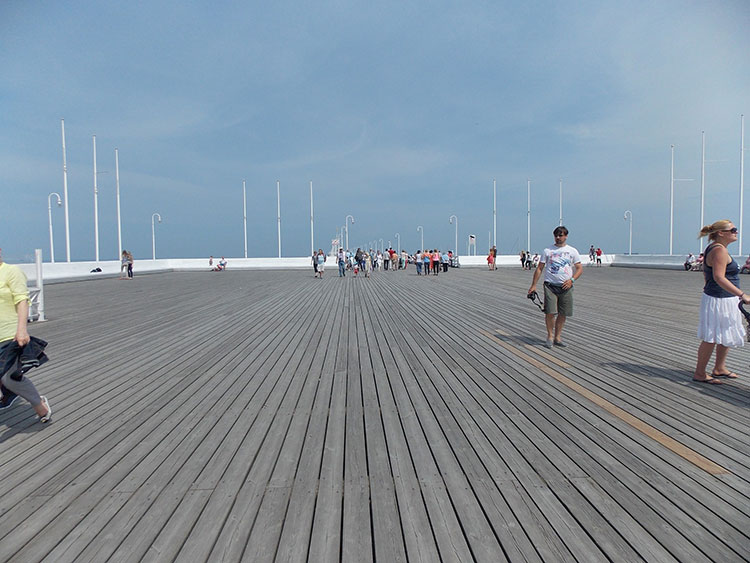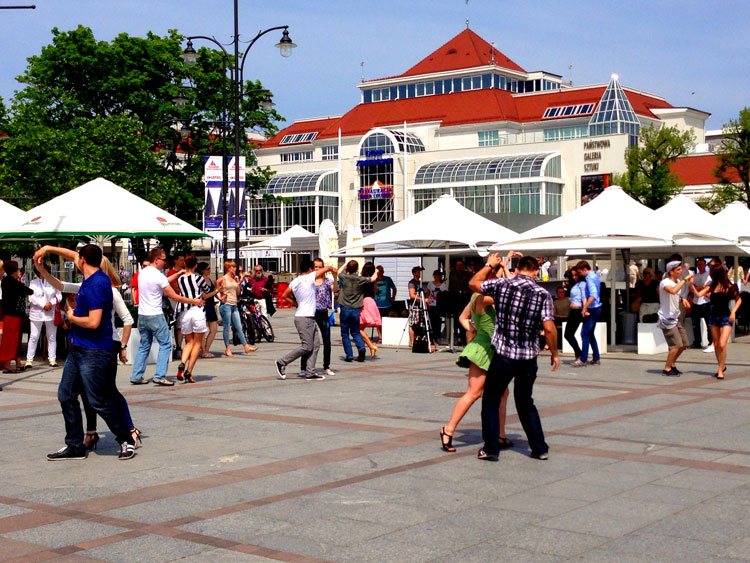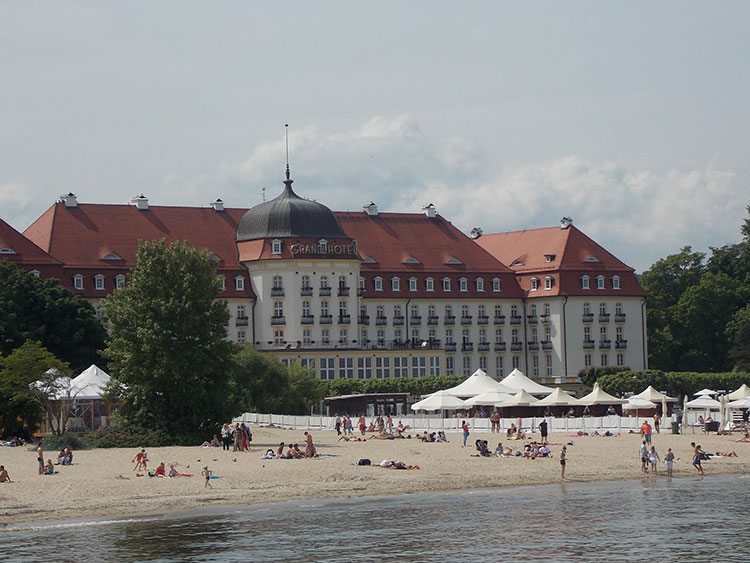 Danka also knew Germany very well. She had worked there for some years so her German was still very good. Germany was just a one and a half hour flight from Poland. I had no German training what so ever. Danka was always there to help me figure out what I wanted to say especially in the stores.This is what I think made my trip so comfortable and fun. Being a mother of an amazing young lady close to my age, she was a natural at taking care of a younger person. She went above and beyond to make each experience enjoyable. On the train rides, and there were many, we talked about life lessons and what was most important. She taught me to see the heart of people not just what they did or said but their inner beauty. There was never a dull moment throughout or time together. I learned so much from her and what I miss most was her passion. She had a passion for design, and passion for life and a deep love for her only child Kinga.
While we spent a few days in Germany, what I grew to appreciate the most about Germany was the fun people we met along the way. The atmosphere was very relaxing and social. We would visit Alexander Plax often as it was a central stop for our train. While there were often greeted by strangers who quickly became friends as we joined in having a few bottles of amazing German beer, (well more like one and a half for me – German beer is strong, but I loved it!).
Our mornings were filled with educational tours to places such as the Berlin Wall and Brabenburger. Our evenings were spent in the social atmosphere of the always lively locals who laughed and talked and enjoyed the company of each other learning about culture and life. There was never a dull moment. Our night time conversations were always filled with laughter and a recollection of how fun the day was. I miss Danuta So much!!!
Because of her my view of Europe became one of social affairs, of people who took the time to enjoy life of laughter, of fun, of insightful life stories, of being reminded to unwind as it energizes you to take on the tasks ahead.
I will miss her because she was my introduction to seeing life in a new way and a reminder to take life at it comes but never forget to enjoy the moments it gives you. I will miss her because her life was cut short in 2016. I will miss her because I no longer have the lively soul to help me look past the surface.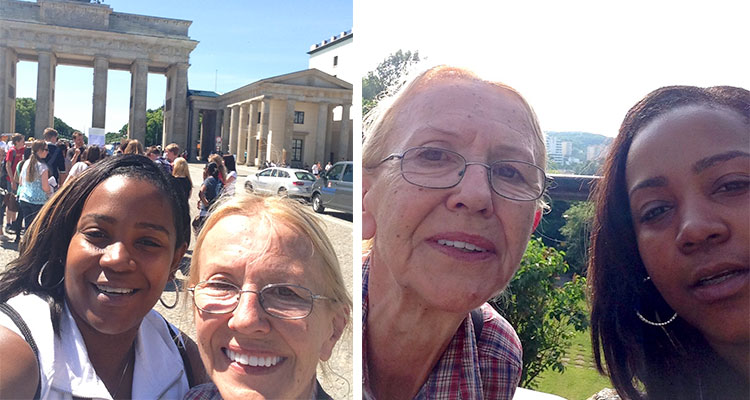 Europe will always remind me of her. The city streets, the lively people, the insightful conversations the moments in time that should be cherished. This was Danuta, this is Europe. After my trip to Germany I was able to visit Italy and see my first "Wonder of the World". I however could not mention Europe and my first trip there without mentioning the soul that brought it to life for me.
~ in memory of
Danuta Maria Rusiniak