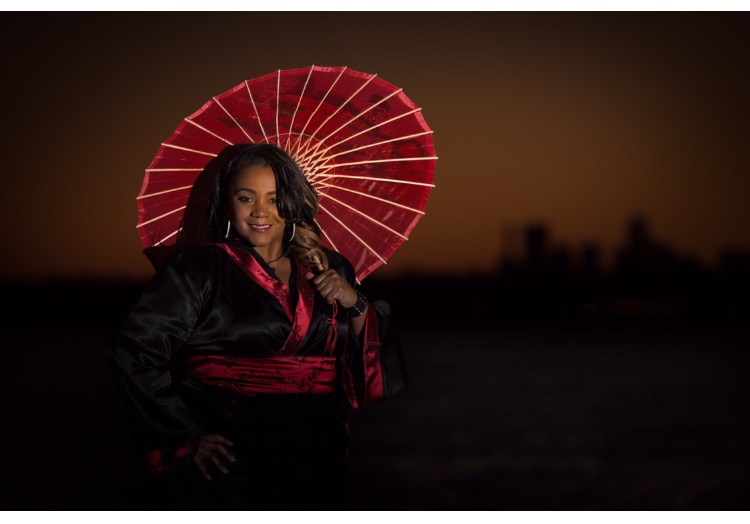 Japan, oh sweet Japan
For years I have had a strong love for Asian design, the culture, and especially Asian food. and after travelling to China and Japan while enjoying the experience, of both cultures and landscapes I came to realize that I am more attracted to the Japanese culture. There is indeed an energy and rhythm unlike any I have experienced elsewhere.
I decided to travel to Japan in 2016, as a birthday gift to myself. This was my first trip to Japan and I was very excited and I was not sure what to expect but I knew that my love of ancient culture far exceeded my love of modern culture and lifestyles therefore my anticipation was high.
A Japanese design, much like the country itself, is pristine and clean. The people have an unmatched respect for nature, each other and to visitors who explore their island home. Nevertheless, the Japanese have proven that they are able to live in harmony and peace, and have attained one of the highest living standards on earth.
Needless to say my first impressions of Japan surpassed my expectations. I started out by travelling with a group and our tour started out in Tokyo. The city of Tokyo is amazing and beautiful with a layout that lends for easy navigation. A country that often seems to move to its own beat, Japan has long been an innovator in digital technology.
So there is no surprise that the focus of Tokyo seems to be on anything technological and high tech stores line every street in this humming city. Even the fashion boutiques are filled with designs that are unique and clean cut. Even their street fashion continues to be influential throughout Asia and around the globe. I was so happy we started there.
Our first stop was the Tokyo Tower, which is basically a replica of the Eiffel Tower although not as tall. From the observatory one has a panoramic view of the Tokyo. Its cleanliness and the pristine nature of the city are evident. The Japanese have developed very unique customs and cultural trappings infused with modern designs. There is an interesting mix of modern high rise buildings and ancient temples. (Side note- this attention to design detail is even evident in the hotel bathroom with faucet, soap dispenser and water heater as one unit).
Our next stop was the Asakusa Kannon Temple which boasted really elaborate designs and bright colours. The Asakusa Kannon Temple is a Buddist temple and is one of Tokyo's most colourful and popular temples. The legend says that in the year 628, two brothers fished a statue of Kannon, the goddess of mercy, out of the Sumida River, and even though they returned the statue to the river, it always returned to them. Consequently, the temple was built nearby for the goddess of Kannon. The temple was completed in 645, making it Tokyo's oldest temple. The temple and its gardens are very manicured and it also has a nearby shopping arcade where visitors may purchase authentic craft items. Visitors come to worship at the temple, to shop or maybe just to sit in the gardens at the back of the premises where there is a nice pond with koi fish and a bird sanctuary.
Within the temple there is a waiting area or foyer, and on entering the temple the first thing you notice is that almost everything is of a golden design. Most persons offered money then proceeded to do their prayers in the shrine. It was my first experience or encounter with a Buddhist temple and while it was a lively and bustling place there was an air of solemnity. They have nurtured traditions, which serve to dissipate stress and enhance personal and social well being.
Our next was Mount Fuji. Mt Fugi at that time we visited was just poking her head out of a thick cloud cover as the area was just coming out of winter and moving into spring. The ride up the mountain was most breath taking as we could appreciate the landscape from a different view. Interestingly at the base of the mountain sits a hotel with a roller coaster right below the mountain. We were only able to go up the mountain to about 3000 feet, as the higher altitudes were not yet reopened after the winter season. Mount Fugi has a very spectacular view that is often experienced with a completely different weather system from the rest of Tokyo. For example, it may be snowing up in the mountain and sunny in the rest of Tokyo.
Our next stop was the city of Hakone
Hakone is located in the suburb area of Tokyo and be accessed by cable car. It is a beautiful, quiet and peaceful town. It has amazing houses with well-tended gardens. There are several hot springs where one may choose to take a bath. The shops along the route offers authentic Japanese craft and wares that vistors may browse and purchase. These include their renowned Japanese dolls and earthenware. If you are a fan of teas, there were several tea shops well as fashion stores.
After Hakone, we took a train to Kyoto. My love grew. Kyoto has more of the old style Japanese architecture that seemed to frozen in time along with the unique Japanese culture. Kyoto has old temples, a Geisha area and unique gardens. Kyoto had fast become my favourite town because it held all the styles and designs that I was most attracted to. This included calligraphy and the homes were made from wood and rice paper.
Being in Kyoto during Cherry Blossom season made my visit even more unique and special. Everywhere there were cherry trees that appeared to be wearing a huge pink cloud. Years ago the Government and its people gave the citizens of the United States cherry trees that were planted around the tidal basin in Washington, DC. Every year during the blossoming time, a festival was held in celebration of the friendship between both countries??
The tour continued with a visit to the Nijo Castle, the Ditpkjni Temple, the Sojan Temple and the Kyoto Imperial Palace. My favourite was the Kikatuji Temple or the Golden Temple. It's a three story temple with the bottom level made entirely of wood, while the two top tiers made of golden leaves and its sits in the middle of the lake. Here again it was evident that great detail was paid to include nature without intruding or disrupting it. Everything is done in harmony.
Another great attraction is the Geisha Town we visited. There are a lot of stories about a Geisha, but for me the overarching story is that the girls represent beautifully decorated dolls that bring such beauty and sincerity to their environment. They are there to serve and to give, yet there is so much power in what they do and represent.
The Japanese people are innovative and while not lacking in technology, their number one focus is working in tandem with nature. Nature and the environment are features in every aspect of their lives and their design. Japan is my Asian love. The fascinating culture and the pristine designs speaks a lot to my personality. The nature of my being is not a loud one , and I believe that when I do speak it needs to be strong and meaningful. I feel that one's story should impact the life of another. The people of Japan are bold but reserved, so they let the culture and design speak for them. One may be quiet yet still tell a lifetime of stories.
I feel a connection to this land and its people.
I love Japan