~ Awaken you senses on a hunt of treasures in the land of pharaohs ~
~ Awaken you senses on a hunt of treasures in the land of pharaohs ~
Explore the mysterious beauty of Egypt by going on a Cairo and Nile Adventure.
Truly one of the greatest cities in the world, Cairo is famous for so many of its ancient civilization monuments such as the Great Pyramids of Giza and the Great Sphinx. 
On this 8-days tour, wander thru the capital city of the land of the pharaohs. Next embark on the Dahabiya for a Nile cruise from Luxor to Aswan. Bask in this once-in-a-lifetime cruise, while seeing ancient history as you have never experienced before.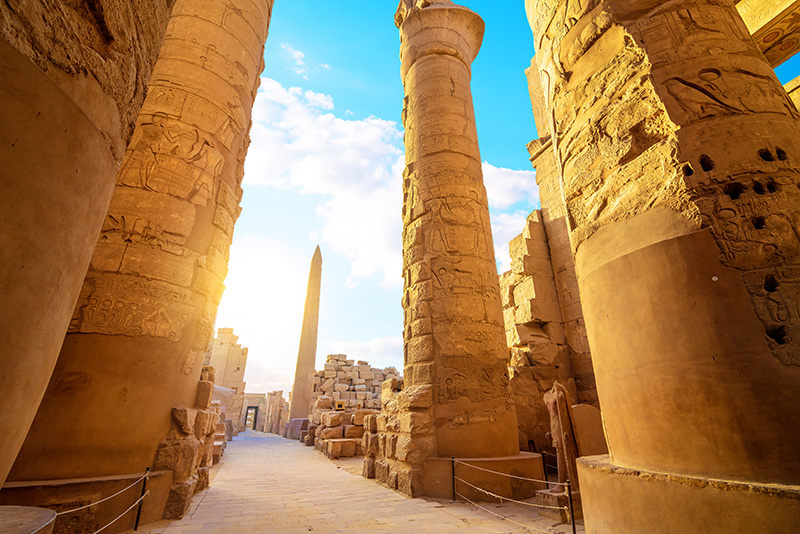 Travel along with us to Egypt and experience the history and culture of this amazing country.  Explore Cairo, and cruise along the Nile while visiting Luxor and Aswan.  From the marvels, mythology and mystery of Ancient Egypt, including the Pyramids at Giza to the tombs of iconic pharaohs in the Valley of the Kings, and so much more!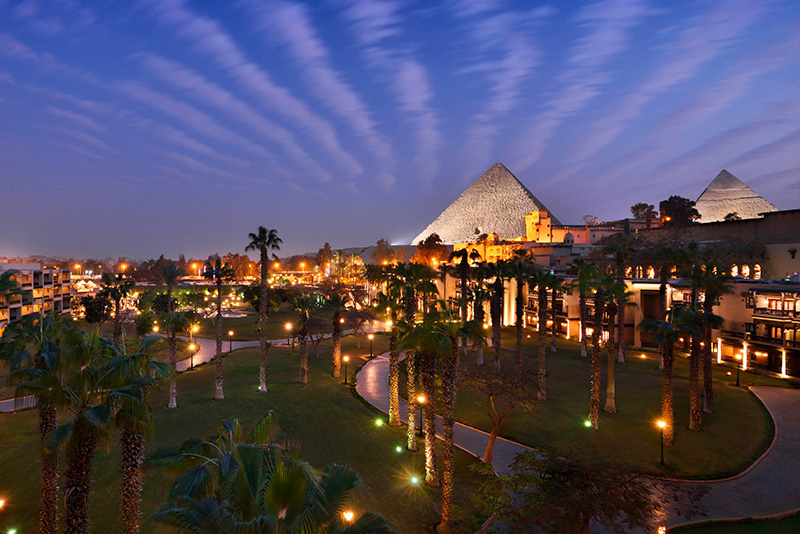 3 nights in Cairo at a luxurious 5 star hotel with a magnificent view of the pyramids.
Enjoy a trip to the heart of Egypt, and take the Nile River Cruise between Luxor to Aswan. It is the best way to see the incredible ruins of Ancient Egypt and modern life along the banks of the Nile.
Sign up to join us on our next adventure
"sit back relax and enjoy"
Roundtrip flight from DC or New York to Cairo
Egyptian Visa
4+ star accommodations in Cairo
Flight from Cairo to Luxor and Aswan to Cairo
Roundtrip transportation from airport to Hotel
Entry into all activities listed on itinerary
Transportation to all activities listed on itinerary
Tour of Pyramids and Memphis Sakara
Mosque of Mohamed Ali lunch
Dahabiya Cruise from Luxor to Aswan
Tour of Valley: of the Kings
Edfu Temple
Karnak Temple
Philae Temple
Luxor Temple
Temple of Hatshepsut
Not Included:
Any meals not listed in itinerary
Transportation to Airports in DC &/or NYC
Any activities not listed in itinerary
Trips/Gratuities for any tours
Transportation to any activities not listed in itinerary
Airline baggage fees
Transportation to and from accommodation if you choose the package without included flight and your flight arrives or departs outside of group times.
Travel Insurance (can be added for an additional fee)
Fun tour options:
ATVs by the Pyramid
Camel Ride
Hot Air Balloon Ride – Luxor

Sign up to join us for EGYPT. Sept 25 – Oct 4, 2021
Exact Payment details will be sent after sign up. 
COVID 19. If a trip is cancelled or postponed due to any fault of sanchaTravels 100% refund will be available. In the event of an unforeseen situation (including a pandemic) the amount of refund will be based on vendors and airline refund policy. Once a payment is paid if you decide you no longer will be able to attend or if you miss a payment (without communicating with host) you can not be refunded any money and no monies can be transferred to a future trip or the trip of another attendee. Also if entry into a country requires negative Covid 19 results (I will inform you) and you're unable to produce mandatory documentation to make trip, a refund will not be available.  If you would like to add insurance onto your flight it is possible, but it will cost an extra fee (fee vary based on airline). Inquire with host if interested.

Join me on this Journey
Explore the World
Each country has its own story, each adventure has its own twist. There is so much to see and do, so much to learn from and share. My hope is to share my experiences with you and inspire you to see the world.
Let's go!